8.00 pm
Newark International Airport
More blacks than in L. A., and above all much less orientals.
Bootcleaning is there, too.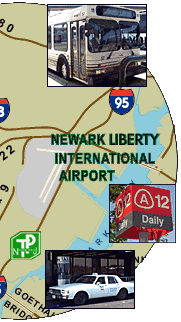 A colored cleaning lady, closed till the top of her hair in a plastic-like jacket, tries to help a kind of indian traveler to make a call.
He looks like: "I can do it, thank you, but I'm ok". Anyway, a pretty good approach to NYC, after Ma.